Session 3 : Panellist
COO & Co-Founder, Smart Maritime Network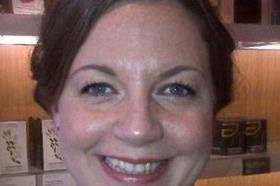 Cathy has been involved in the maritime and transport sector since 2000 when she joined Lloyds List/Informa. After working for some of the world's largest publishing and conference groups, including Thomson, EMAP, IBC and IIR, she joined Digital Ship in 2006 where she also founded Port Finance International (in 2009); a business information, training and conference portfolio focused on infrastructure investments, which she sold in 2017.
In 2019 Cathy co-founded Smart Maritime Network – a cross-industry maritime technology harmonisation initiative, to support collaboration and standardisation in the development of IT systems for the shipping and related transport and supply chain sector. This also includes the membership based Smart Maritime Council.
A graduate of UCL (University College London), she has also undertaken business, leadership and communications courses with the CIM (Chartered Institute of Marketing) and Cranfield School of Management.