Liverpool Freeport Director, Liverpool City Region Combined Authority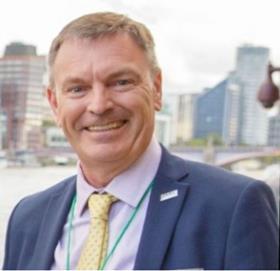 John is Director of Liverpool Freeport and is the UK representative of the World Free Zones Organisation.
John has been involved in international transport and trade for over thirty years and was the international haulage industry representative to various government departments during the Brexit preparations since 2018.
John is now leading the Liverpool Freeport Zone project which is capitalizing on the port being the UK gateway to transatlantic trade. The freeport zone is enabling the largest regional regeneration project in decades and will be foremost in innovative zero carbon energy and transport strategies.