Session 1 : Panellist
Director, Royal HaskoningDHV Ocean Shipping Consultants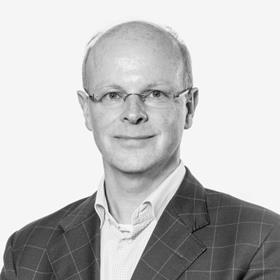 Jolke Helbing has over 25 years of experience in the Maritime sector including 21 years in various functions and countries for the A.P.Moller-Maersk Group. Since 2010 he has worked as an independent consultant and as Consulting Director with ICF International. He joined RHDHV in 2015 as a Director within the Port Economics and Operations team. His experience with international trade and shipping covers many markets and locations, including postings in Denmark, Italy, The Netherlands and the USA.
Mr. Helbing's responsibilities range from daily operational logistics, to global strategic contracts and port investment strategy development. In these roles and others he has demonstrated accomplished networking with government stakeholders and key stakeholders at both management and board levels.
His consultancy focus has mainly been on strategic business plans for container ports, related commercial market due diligence and M&A preparations within the port industry, including extensive work on commercial agreements and concessions.
Recent work involved investment opportunities in a global container portfolio, review of North America assets and the Mediterranean ports. In these roles he has also contributed to the discussion on hinterland coverage on a European platform and regularly participates at conference discussions and panels.
Since 2016 Mr Helbing has also been involved as one of the lead mentors in the PortXL program in Rotterdam, a global entrepreneurship hub for innovation in logistics, maritime and energy.