Session 2 : Panellist
Researcher Transport, Logistics and Ports - Department of Transport & Regional Economics, University of Antwerp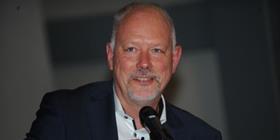 Joost Hintjens got his master's degree in business engineering at the University of Antwerp in 1986 and started a career in the industry while getting his master's in management at the University of Ghent in 1993.
He worked for several mid-sized European industrial companies with a focus on international marketing and logistics. In 2008 he switched to teaching Logistics at Artesis Plantijn University College and today is also a researcher at the University of Antwerp at the Department for Transport and Regional Economics.
He is currently working on a PhD thesis which focusses on cooperation between neighbouring seaport authorities in their hinterland development, which he hopes to deliver by the end of 2019.