Session 3, Panellist
Strategy & Innovation Advisor, Dutch Customs Authority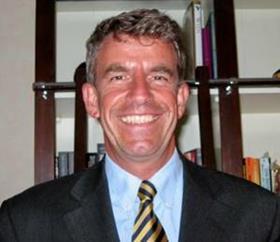 Norbert Kouwenhoven is a member of IBM´s Core TradeLens Team (Customs and Authorities Lead), and Solutions Leader for IBM EU in the area of Customs, Immigration and Border Management.
In his current role Norbert Kouwenhoven is focused on the implementation of the TradeLens platform, specialized on the role of Customs Organisations and Authorities in TradeLens.
His other focus is on Customs projects in the European Union. IBM is involved in customs projects in the Netherlands, Belgium, United Kingdom, New Zealand, United States and more.
UCC and MASP are important drivers of change for the European Union. Norbert is leading the creation of a UCC compliant solution set which IBM uses, especially in the current implementations in NL, UK and Belgium.