Session 3, Panellist
Strategy & Innovation Advisor, Dutch Customs Administration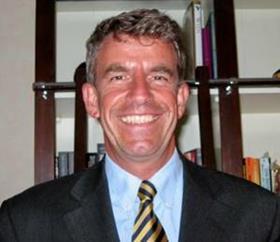 Norbert Kouwenhoven started in 2021 at the Dutch Customs Administration. He is responsible for their automated detection program, aimed to ensure optimal insights in the quality of cargo crossing the EU border. These insights are used to facilitate trade, enforcement workforce planning and collecting customs duties.
Before this Norbert was a member of IBM´s Core TradeLens Team (Customs and Authorities Lead), and Solutions Leader for IBM EU in the area of Customs, Immigration and Border Management.
In that role he focused on Customs projects in the European Union and was involved in customs projects in the Netherlands, Belgium, United Kingdom, New Zealand, United States and more.