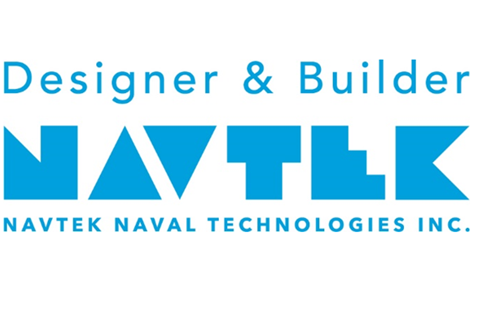 Navtek have a proud history of more than 40 years in service and are among the highest reputable companies in Turkish shipbuilding.
Navtek's extensive know-how is based on their experience, since 1977…
Navtek focus on delivering innovative and unique designs and engineering solutions with the best available technologies and know–how.
Navtek priority is to realize its ambitious goals and strategies for continued growth and development with new products in existing and new market segments.
NAVTEK
1970's Mr. Vejdi ÖZEK, MSc Naval Architect, began working on design and consultancy in Istanbul, in 1977. His first project was a "1000DWT Product Tanker", the success which lead his design to a high demand. Consequently, he designed several general cargo vessels for the Turkish coaster fleet.
1980's In the early 80's he entered the ship building supply industry and made a name for himself by building hatch covers, cranes and steering gears for various general cargo vessels.
1990's In the early 1990's he expanded his initiatives by consulting the shipyards as technical consultant, solution partner and project manager. As a result of this growth NAVTEK NAVAL TECHNOLOGIES INC. was founded in 1999. All projects undertaken by Mr. Özek continued coming to life with NAVTEK. NAVTEK designed various general cargo vessels, multipurpose vessels as well as chemical tankers.
2000's *2008, NAVTEK put more emphasis on the energy and defense industries and then became the designer of the very first POWERSHIP in the World. Several power ships and
floating power plants were designed for Karadeniz Powership in the following years. These vessels are serving in Iraq, Pakistan, Lebanon, Ghana and Indonesia.
*2013, NAVTEK's portfolio grew to include Naval vessels such as the current flag ship of Turkish Navy's landing fleet, the world's biggest landing ship tank (LST).
*2015, NAVTEK has designed one of the world's most advanced science ship VIRAZON II and with the distinction of being the first archaeological research vessel in Turkey.
*2016, Kıran Holding (TK TUZLA Shipyard) acquired the majority of NAVTEK's shares, resulting a considerable financial and technical leap.
*2019-…, NAVTEK designed and delivered (built) world's first zero emission tugboat 'ZEETUG
NAVTEK ARE PROUD TO BE OUR GOLD SPONSOR IN ADDITION TO SPONSORING OUR CONFERENCE DINNER
Address: Istanbul, Turkey