Session 3 : Speaker
Director of Naviporta, Port of Rotterdam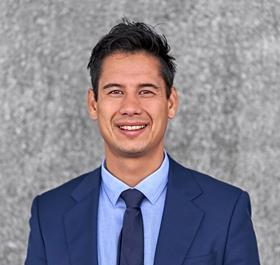 On a mission to build a global network of connected ports, strong believer that co-creating and collaboration are vital for sustainable port models, that doing business is about creating the most added value for your customers and taking efficiency measures is the first step in the transport and logistics industry towards reducing the carbon footprint and meeting global sustainability goals.
Holding a Master's Degree in Business Management from Nyenrode Business University and 9+ years of experience in generating business and setting up new business units which are aimed to enable organizations to utilize the full potential of data and digitalization as a key driver for business value and new business models.
Within Port of Rotterdam International department responsible for digital developments and actively connecting Port Authorities and Communities to the experience and digital services developed by 100+ experts of the Digital Business Solutions department of Port of Rotterdam.