Session 3 : Panellist
Chief Executive, British Ports Association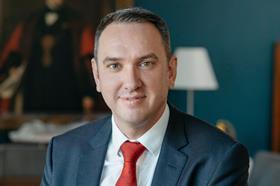 Richard Ballantyne joined the British Ports Association in 2007 and became the Chief Executive in 2016.
He represents the BPA on a number of industry bodies and is a member of a wide range of government stakeholder groups and international committees.
Richard has in-depth expertise in ports, transport and environmental policy matters as well as a wide experience of the legislative process around the UK.
He is a Director of Maritime UK and was previously a Director of Port Skills and Safety Ltd.
Before joining the BPA Richard spent five years at a Westminster political consultancy and was previously an MP's researcher in the House of Commons.