Session 2 : Panellist
Chief Commercial Officer, Cofano Software Solutions BV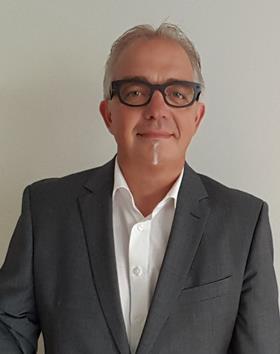 Standing out of the crowd with out of the box ideas is not piracy but often leadership by sharing a different view.

During his career Ron Buitelaar combined his passion for automation with knowledge and creativity, solving challenges in the logistics and transportation industry. Smart solutions should be satisfactory for either users or clients, either being a service, a concept, a process or a system.
Having an education in commercial economics he was also successful in building business in his senior management positions with DHL and Samskip. This brought him a wide experience in the international logistics and transportation industry.
His recent switch to Cofano Software Solutions, taking up the CCO role, was actually a logical one. Cofano has developed a portfolio of smart and intelligent software solutions for a wide domain of users in the transportation industry, like sea and air ports, barge and rail terminals, rail/barge/vessel operators, forwarders, warehouses etc… These solutions are based on the latest techniques, are cost friendly (SAAS) and secured using the highest certified standards. These solutions are continuously being improved in scientific collaboration with the Technical University of Twente. Combing experience, creativity and passion, Ron feels enormously motivated and energized to lead the mission of sharing these outstanding software solutions with the industry and also to further develop the portfolio successfully together with the young and ambitious teams of Cofano.