Group Commercial and Strategy Director, PD Ports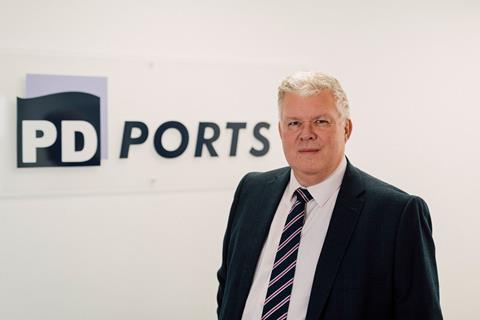 Geoff joined PD Ports in 2011 and, as Chief Commercial Officer, oversees the commercial developments of the Company's UK-wide port and logistics operations.
A marketing graduate from Salford University, Geoff started his career as Transport Controller for Overseas Containers Limited (OCL).
Geoff has over 40 years' experience in the logistics and transport industry with a background in operational and general management, as well as in business development. His experience includes senior appointments in the shipping and ports logistics sectors, and more recently with Kuehne + Nagel, where he held the position of Vice President, Global Business Development. During his career, Geoff has also worked at ABP, BOC and a number of other major logistics businesses in senior roles.
In his role at PD Ports, Geoff is responsible for driving the commercial business development activities across the Company. In recent years, Geoff has led the transformational development of PD Ports' green rail agenda, positioning Teesport's Intermodal Rail Terminal as a critical component in UK infrastructure for northern bound freight.
Geoff has been instrumental in driving forward relationships with Transport for North and as the recently elected Vice Chair of the Rail Freight Group, continues to advocate moving freight by rail to create more resilient supply chains, reduce carbon emissions and deliver on the levelling up agenda for the North.