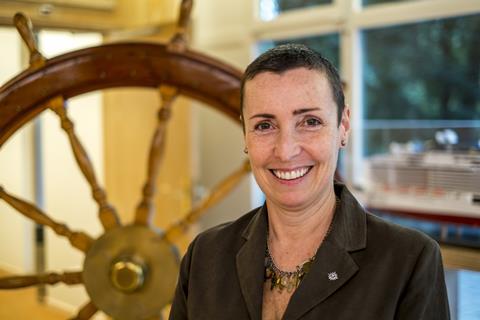 Director of Sustainability, MSC Cruises
As Director of Sustainability, Linden aims to ensure that MSC Cruises grows in a sustainable way. In this role, Linden works in collaboration with numerous internal and external partners. She established the Executive Chairman-led Sustainable Advisory Board, responsible for approving actions to meet the sustainability goals of the business and ensuring sustainability is embedded across the entire organisation.
Linden has a solid background in environmental protection and sustainability, with experience both as a consultant and in the corporate environment. As a consultant this included working on many diverse projects in Hong Kong and the South East Asia region, including the implementation of environmental management systems and developing environmental and sustainability reporting regimes for government and non-government clients.
She joined Cathay Pacific as the Manager Environmental Affairs in 2003 and in 2009 took up a position at Etihad Airways, initially as Head of Environment and then as Head of Sustainability for the Etihad Aviation Group.
Linden led several successful projects including instigating the voluntary carbon offset program 'Fly Greener' at Cathay Pacific and leading the drive towards sustainable alternative fuels at Etihad. The latter including facilitating the longest flight using alternative fuels into the Middle East in 2014 and then enabling a flight powered using sustainable biomass grown and refined into jet fuel in the UAE, a first for the region.