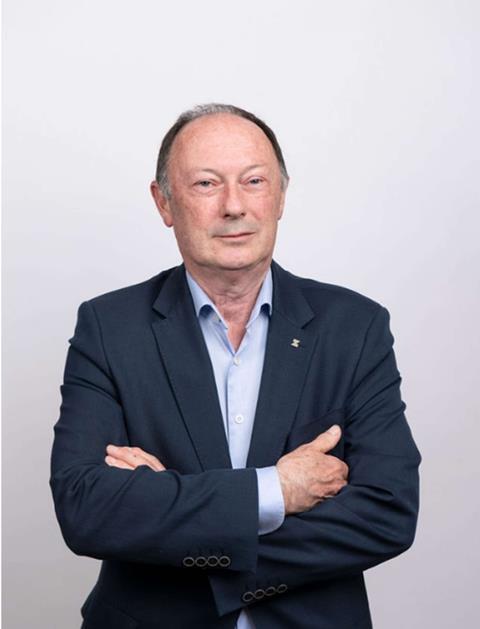 General Director Policy & Strategy, Port of Antwerp-Bruges

Rik Goetinck has been General Director Policy & Strategy at Port of Zeebrugge (MBZ) (currently Port of Antwerp-Bruges) since 1 st of February 2012. From 16th of December 2019 to 30th of September 2020 he was CEO ad interim at MBZ and Chairman of the Executive Committee. This was pending the appointment of a new CEO.
Apart from handling and following up his own files, his task within Port of Antwerp Bruges consists largely of supporting the three-member executive committee (CEO, COO, CCO) in various strategically important areas.
Rik Goetinck (°26/10/1954) graduated in 1979 from the Ghent University as civil engineer with high distinction and was laureate of the exam for bridges and roads engineer. In his career, he has been involved in major (hydraulic) construction projects. As a mandated member of the Ministry of Public Works, he was in charge of the construction of the Berendrecht lock in Antwerp, the largest lock in the world at the time.
Together with colleagues from the City of Kortrijk (Stad Kortrijk) and Intercommunale Leiedal, he designed the framework for the project of the Leie Gateway in Kortrijk, which is currently one of the most important attractions of the city and used by urban planners and urbanists far beyond its borders as an example of how things can be done. Rik Goetinck systematically progressed to positions at management level, finally becoming the general director of the Ministery of Public Works (position just below secretary-general).
At the Ministery of Public Works, he evolved from civil engineer to general policy support (including port strategy).
Through port-related assignments such as the negotiation of the Scheldt treaties (including the latest deepening of the Scheldt), he came into contact with Joachim Coens, CEO of MBZ (Port of Zeebrugge), who positioned Rik Goetinck as General Director at MBZ in 2012.