Director of Unitised, Port of Tilbury London Limited
Ross is the Director of Unitised at Forth Ports, a leading UK port operator with multi purpose terminals in both Scotland & England, he has over 20 years of experience in the Ports industry, with a particular focus on the development of container and intermodal logistics operations. Ross has worked in Scotland & England's largest container terminals before taking responsibility for Forth Ports, London Container Terminal in 2015.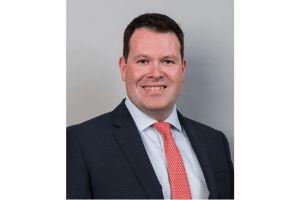 In 2022 Ross took responsibility for the development of Forth Ports group unitised volumes, working with shipping lines, cargo owners and policymakers to encourage and facilitate a modal shift towards shipping and rail solutions. The group now operates Rail terminal solutions for one of the UK's largest retailers.
Ross is a strong advocate for the benefits of digitisation in improving efficiency, sustainability and safety across the wider marine industry and supply chain.