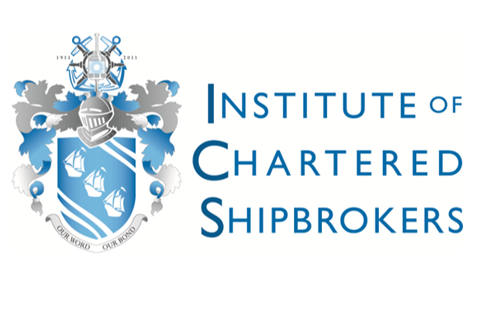 Supporting Association
The Institute of Chartered Shipbrokers – www.ics.org.uk – is the professional body for all members of the commercial shipping industry worldwide. It was founded in 1911 and awarded a Royal Charter in 1920.
The Institute of Chartered Shipbrokers sets and examines the syllabus for membership, providing the shipping industry with highly qualified professionals. It is the only internationally recognised professional body in the commercial maritime arena and it represents shipbrokers, ship managers and agents throughout the world. It has 26 branches in key locations and 4,000 individual Members and Fellows.
Members of the Institute are committed to maintaining the highest professional standards across the shipping industry. As part of a professional body, members enjoy the benefits of an enhanced career in the shipping industry.
The Institute Professional Qualifying Examinations (PQEs) form the pinnacle of the Institute's qualifications. Passing these exams demonstrates the candidate developed knowledge and understanding of the commercial shipping industry. PQEs comprise seven exams; of these, four are compulsory and the remaining three can be chosen from a list of 12 optional subjects.
After completing the PQEs, the candidate will be eligible to apply for membership of the Institute.
"Study for internationally recognised qualifications with the professional body for commercial shipping." - The Institute of Chartered Shipbrokers
For more infomation visit the Institute of Chartered Shipbrokers website.