APM Terminals, Port of Rotterdam, Port of Hamburg, Port Metro Vancouver, Guadeloupe Port Caraibes, Port of Oslo and Port Authority of Livorno are just some of the many who will present case studies – book your place to find out more.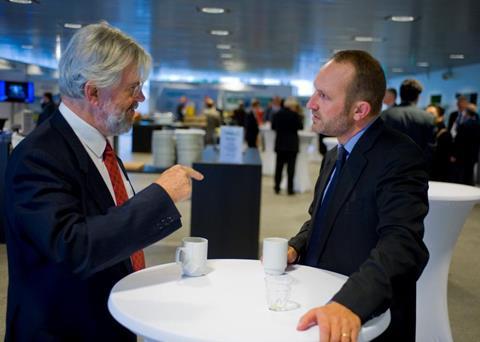 From alternative and renewable energy in ports to port incentive schemes and sustainability reporting, the programme at the 2016 GreenPort Congress, hosted by Venice Port Authority and the Port of Venice, will feature case studies from terminal operators and port authorities from around the world.
Continuing with the format of previous events, delegates will be encouraged to participate in discussion groups with peers during question and answer sessions and through a series of working groups.
Highlights from the programme include:
Jan Brooke, Environmental Consultant and UK representative on PIANC's Permanent Task Group on Climate Change: Introduction to the outcome of the Paris Agreement, December 2015
Charles Haine, Director and Sustainability Advisor, Royal HaskoningDHV, London UK: The unseen impact of construction in port development. Findings ways of mitigating GHG emissions and planning for climate change adaptation
Petra Konig, Environmental Manager, Copenhagen Malmo Port and Ellen Corke, Malmo Port: Industrial symbiosis at the Port of Malmo
Victor Schoenmakers, Director Corporate Strategy, Port of Rotterdam: Mitigation, adaptation and decarbonisation at the Port of Rotterdam
Discussion session: Port infrastructure for alternative fuels and maritime transport
Regulatory framework for LNG infrastructures; risk assessment and mitigation measures; authorizations and permitting; market analysis and engineering studies; financial instruments to support port installations; operational skills and training needs.
Chairman: Mr. Mario Dogliani, Director of SEA – Europe European Ships and Maritime Equipment Association
Speakers: Ms. Eva Perez, Director of Fundaciòn Valenica Port, Coordinator of GAINN4MoS project; Antonella Querci, For Tyrrenian-Ligurian ports grid, Port Authority of Livorno, Director of Innovation and Development; Antonio Revedin, for Adriatic-Ionian ports grid, Venice Port Authority, Director of Strategic Planning and Development Unit, Maurizio Mauler, Monitoring, Special Projects and LNG Downstream, ENI; George Polychroniou, Public Gas Corporation of Greece (DEPA), Coordinator of POSEIDON MED II project; Panayotis Zachariuodakis, Director of Ocean Finance.
Following the two day GreenPort Congress, on 14 October 2016, delegates will be given a full tour of the Port of Venice after which they will be free to explore the delights of Venice.
The full programme is available here.
Book now to join port professionals from across the world. Preferential rates are available for participants attending both the GreenPort Cruise Conference and GreenPort Congress and members of supporting associations qualify for special rates. For more information contact the Events team on +44 1329 825335 or email congress@greenport.com.
Follow the event on Twitter @GPCongress.