The 2015 GreenPort Congress and GreenPort Cruise venue has been announced. Located in downtown Copenhagen, the DGI-byen dynamic meeting and conference environment will provide an excellent setting for both events.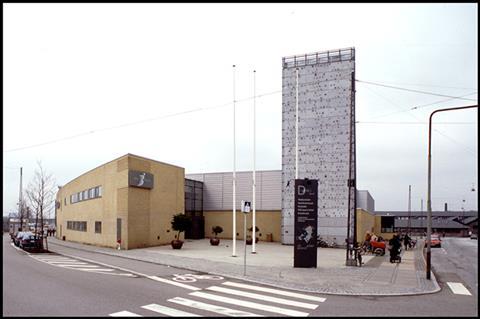 Situated within the Meat District (Kødbyen), a historical industrial area that was transformed into a recreation area for cultural and leisure activities from 1993. DGI-byen is a facility that houses various spa facilities, restaurants, hotels, conference facilities, a bowling alley, flexible multi-centres, sports clubs, a super ellipse shaped swimming pool and Vandkulturhuset. The main building is a 22,000 square metre facility situated directly behind Copenhagen Central Station.

Venue address:
Tietgensgade 65,
1704 København V,
Denmark
+45 33 29 80 00
info@dgi-byen.dk

The Organisers of Congress and Cruise 2015 have secured preferential rates for delegates whom wish to stay at one of three hotels, all of which have been selected for their comfort rating and high level of customer service. Rates and details of how to book are available for each below.

DGI-byen
Preferential rates to stay at the Congress venue start from 995 DKK per night. Book your room by contacting the venue on +45 33 29 8000 or email info@dgi-byen.dk and quote 'GreenPort Congress'. Further details are available on their website.

Copenhagen Star Hotel
Located in the heart of Copenhagen's Vesterbro quarter, only 100 meters from Copenhagen Central Station, the Copenhagen Star boasts fantastically cleanliness and excellent wifi connection in the guest rooms. Rates to stay here start from 1,005 DKK per night. To book your room, email sn@copenhagenstar.dk and include this reference: 101243. Further details are available on their website.

Richmond Hotel
The Richmond Hotel is located in Copenhagen's most vibrant area closely surrounded by all the "must see" attractions. All 127 rooms offer an interactive flat screen television with a wide range of international channels and and complimentary WiFi. Rates to stay in the Richmond start from 1045 DKK per night; book your room by contacting the hotel on richmondhotel@profilhotels.dk or +45 331 233 66 and quoting this reference: 4060878. More details on the Richmond Hotel are available on their website.
Tivoli Hotel and Congress Centre
Tivoli Hotel is a modern business hotel that is ideal for business stays in central Copenhagen.Located in downtown Copenhagen, Tivoli Hotel is easily reached from Copenhagen Central Station and Copenhagen Airport. Guests have access to free-of-charge WiFi, the Business Centre, modern fitness centre, pool and two restaurants. Stay at the Tivoli from 1595 DKK per night. Book your room via their dedicated online reservations form, quoting 1512383. Contact the hotel if you have any questions on tivolihotel@arp-hansen.dk or call +45 4487 0000. View more details about the hotel online here.
For your opportunity to participate or for more information regarding GreenPort Cruise and/or Greenport Congress 2015, please contact the Events team on +44 1329 825335 or email congress@greenport.com.