Siemens has built a turnkey onshore power supply at the Hamburg Altona cruise terminal, the first European system of its type to adjust the frequency of the local distribution grid to any ship's electrical system.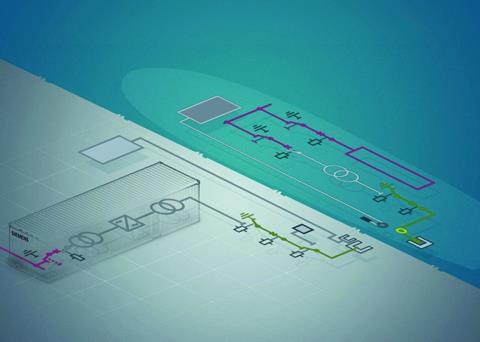 At the heart of the SIHarbour system is a frequency converter with control software, which adjusts the frequency of the local distribution grid, and a transformer, which modifies the voltage, to match any ship's electrical system.
"With the shore side power supply, ships, including cruise ships, which can often be berthed for ten hours or more, and other vessels, can shut down their diesel engines in port to be supplied with clean energy from shore and cut their emissions to zero," said Hans-Erhard Schmidt of Siemens.
"The onshore power supply frequency must be adjusted to synchronise with the onboard frequency for the ports in some 75 percent of countries, so SIHarbour is an important development which is scaleable to suit requirements of any size of port."
Solution
The Hamburg installation has a capacity of 12 megavolts (MV) and works with input to 50hz medium voltage switchgear that feeds transformers to step power to perfect values for the individual ship.
It has specially developed cable management for cruise ships that provides a fast, easy and flexible connection between the shore and the ship, including for Hamburg a custom-built, mobile robot arm designed specifically to cope with the tidal range of up to nine metres.
As part of the installation package, Siemens also provides enabling equipment for the ship-side acceptance of the grid power.
The air-insulated MV switchgear is especially suitable for application on ships due to its compact design, high flexibility, and robustness.