Stelios Karampelas, Head of Port Reception Facilities, Antipollution will be speaking at GreenPort Cruise, 20th October in Session 2 - A sustainable future: developments in Green Cruise Terminal Projects. Stelios will be presenting on Best environmental practices in port reception facilities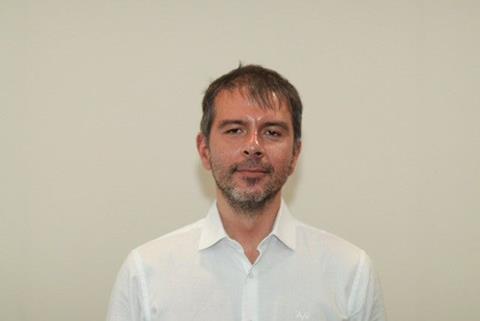 Mr. Karampelas holds more than 10 years of experience in ports operations and is the Head of Operations and Port Reception Facilities (PRF) at Antipollution SA.
Antipollution is the leading Greek company in the provision of Port Reception Facilities and one of the largest Waste Management companies in Greece and the Mediterranean region. It operates in all major Greek ports, including the Port of Piraeus since 1983, and numerous private marinas and terminals, providing integrated and tailor-made environmental solutions.
Mr. Karampelas is the co-author of ISO 16304, as he is a Certified Oil Spill Responder, Auditor to Quality Standard ISO 9001:2008, and Internal Auditor in Environmental Management Standard ISO 14001:2004. He is also fluent in National & International Environmental & Shipping associated Legislation.
He is a masters graduate of Glasgow University in Energy & Issues Environment Management. During his research there, Mr. Karampelas, additionally, provided advisory services to companies in industries in environmental policies, whilst developing new technologies.
Attend GreenPort Cruise & Congress, 20th-22nd October hosted by Port of Piraeus to understand what developments are being made in Green Cruise Terminal Projects.
With just over 4 weeks to go book today! Combined delegates paying €1,950 or €995 for Cruise delegates including attendance of networking events, a packed programme and full conference documentation in electronic format. For more information contact the team on +44 1329 825335 or email congress@greenport.com. To book online visit our website.