Kalmar is to upgrade a 1988-built NKK ship-to-shore (STS) crane currently operating at the UK's Port of Bristol, located in South West England.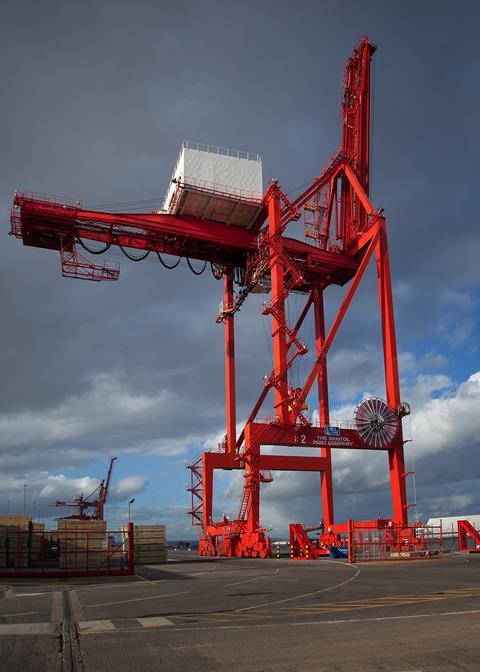 The venture, scheduled to be completed in the first quarter of next year, will see a first stage involving a complete strip-down of the product's current electrical and mechanical systems, with mechanical components like gearboxes and brakes set to be modernised or replaced by the Finnish-headquartered firm.
Kalmar's consortium partner TES Industrial Systems — a Dutch organisation whose core business is focused on electric drive systems — will fully replace the Japanese crane's electrical system.
The upgrade order was booked in the 2018 second quarter order intake of Kalmar parent company Cargotec.
The Bristol Port Company, the Port of Bristol's port authority, decided to partner with Kalmar due to its proven track record in retrofit projects and crane construction, authority engineering director James Overthrow explained.
"It is critical to ensure that our STS cranes remain safe and reliable, and we are confident that working with Kalmar will deliver the best possible results for our business, both in terms of safety and productivity," he said.
"STS cranes are a key component in the success of any container terminal regardless of size, so we are pleased to be able to help The Bristol Port Company improve the reliability, safety and productivity of their existing equipment," said Bob van Kampen, director for crane upgrades for the north Europe, the Middle East and Africa region at Kalmar.
"Thanks to the outstanding technical capabilities of our crane upgrades team, we were able to provide a proposal that meets their needs precisely and keeps crane downtime to a minimum."