If you'd like to be considered for this year's GreenPort Congress or GreenPort Cruise Conference programme you will need to ensure your abstract is submitted no later than 10 April 2015.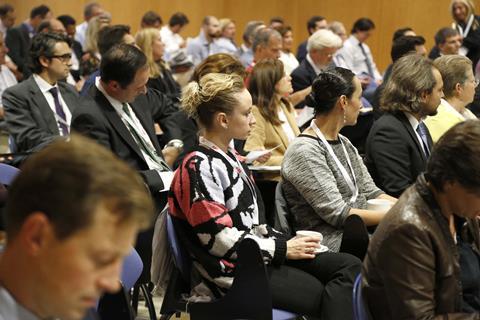 Abstracts using case and 'real life' studies will be given precedence. Abstracts should be no more than 200 words and should be sent alongside a biography of the speaker, headshot and company logo.
Conference themes for the 10th GreenPort Congress will include a wide range of issues relating to the environmental strategy of ports in a tough environment, the impact of regulations and the ongoing development and introduction of new equipment and technology to reduce the environmental impact of port operations.
The 3rd GreenPort Cruise Conference will focus on the impacts the increase in cruise passenger numbers is having on ports, cruise lines and service providers to the sector.
Companies, organisations and individuals are invited to put forward papers for the congress and conference in the following categories:
Provisional topics to be covered in the 10th GreenPort Congress include the following:
Trends in the Port industry's environmental strategy
Changing expectations of a "green" port: the view of the stakeholders
Global versus regional regulations on shipping related aspects and impact on ports
New Solutions – LNG, MGO, fuel switching or scrubbers?
Port/City Relationship
Inland Logistics and EU transport corridors
ESPO GreenGuide.
And for the 3rd GreenPort Cruise Conference the provisional topics include:

ECA compliance: LNG, fuel switching and scrubbers – the ongoing debate for working with the 0.1% sulphur regulations? What else is there?
Dealing with waste from cruise ships
Avoiding noise and vibration pollution in city ports
Innovative cruise ship terminal designs
Panel discussion: how cruise lines, ports and cities can all work together to overcome issues
surrounding increasing cruise ship passenger numbers.
Abstracts should be no longer than 200 words and should be sent, with a biography of the speaker, headshot photo and logo to congress@greenport.com by 10 April 2015 at the latest.