Carnival Corporation & plc is continuing its commitment to 'green' cruising with new sustainability goals that will see it further reduce its carbon footprint and waste through a number of initiatives by 2020.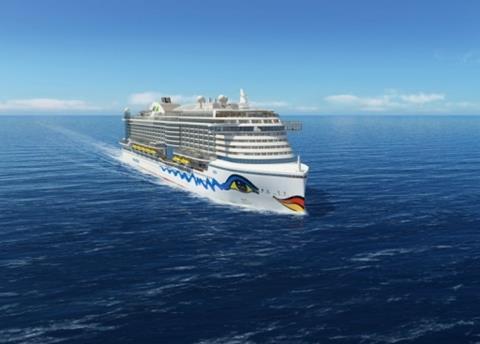 With 10 global brands, 100 ships and 11 million annual guests, the company has established 10 major goals for reducing its environmental footprint over the next five years, while enhancing the health, safety and security of its guests and crewmembers, and ensuring sustainable business practices across its brands, business partners and suppliers.
"Across our 10 brands, we host millions of guests a year and visit 725 ports of call around the world, and the health and vitality of the oceans, seas and communities through which we travel is absolutely essential to our business," said Arnold Donald, CEO.
A spokesperson for Carnival told GreenPort: "We are working closely with ports around the world to develop and enhance the infrastructure needed to leverage new innovations such as LNG as part of our larger sustainability efforts. As new technology is introduced, we have experts working in close coordination with the ports to help develop a pathway to adoption."
In November 2014, the company met its corporate goal to reduce its rate of equivalent CO2 emissions from shipboard operations by 20% – a year ahead of its initial plan.
Now, it's looking to reduce its CO2 emissions by 25% from its 2005 baseline. As part of the effort, the company and its 10 global brands have developed strategic energy reduction and conservation initiatives, many of which exceed current laws and regulations.
One such initiative is the company's recent announcement that its four next-generation cruise ships for Costa Cruises and AIDA Cruises will be the first in the industry to be powered at sea by LNG. Pioneering a new era in the use of low carbon fuels, these new ships will use LNG to generate 100 percent of the ship's power both in port and on the open sea – an innovation that will significantly reduce exhaust emissions to help protect the environment and support overall sustainability initiatives.
In addition, when AIDAprima launches in 2016, it will be the first cruise ship in the world that has a dual-fuel engine for an energy supply with LNG while in port, along with a connection to shoreside power and an extensive filter system for the treatment of exhaust.
Carnival will also aim to improve the quality of its air emissions. For this, it's made a US$400m investment to develop, deploy and operate exhaust gas cleaning systems that reduce sulphur compounds and particular matter from the ships' engine exhaust. For the first time, this system is being developed to accommodate restricted spaces on existing ships.
Its new goals also include the reduction of waste generated by its shipboard operations by 5% by 2020 relative to its 2010 baseline, as measured by kilograms of non-recycled waste per person per day.
Carnival Corporation will also continue to improve water use efficiency on its ships by 5% by 2020 relative to its 2010 baseline with the help of its guests, and will look to increase the percentage of its capacity with Advanced Waste Water Purification Systems (AWWPS) by 10 percentage points by 2020 compared to its 2014 baseline. As part of the company's sustainability effort, all new ships are equipped with AWWPS.
Elsewhere, Carnival has also implemented health, safety and security goals for guests and crew, and sustainable workforce and community goals.
View Carnival's full 2020 sustainability goals infographic here.
Options open to Cruise terminals and Cruise lines for ECA compliance will form part of the GreenPort Cruise Conference, taking place on 6 October 2015 at DGI-Byen, Copenhagen.
View the full programme here and book your place now to join them. Delegate packages covering both the GreenPort Congress and GreenPort Cruise Conference are available. For more information regarding the GreenPort Cruise Conference and/or Greenport Congress 2015, please contact the Events team on +44 1329 825335 or email congress@greenport.com.