Global port influencers will discuss the future policy implications for ports, liners and terminal operators to kick-off Green Port Congress 2018.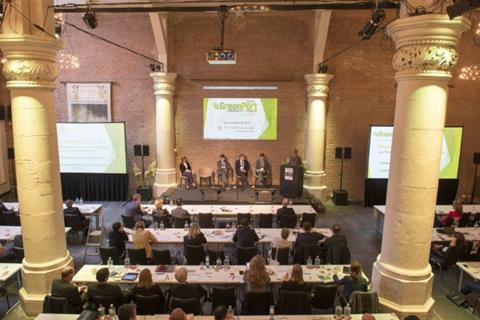 Moderated by Rachel White, CEO Secretariat of International Cargo Handling Coordination Association (ICHCA), the discussion will be led by six key organisations:
Isabelle Ryckbost, Secretary General, ESPO
Olaf Merk, Economist, Ports & Shipping, OECD
Arpak Demircan, Deputy Chief Executive Officer, Global Ports Holding
Lamia Kerdjoudj Belkaid, Secretary General, Feport
Antonis Michail, Project Coordinator, World Ports Sustainability Programme, IAPH
Alvaro Rodriguez, Technical Director, Puertos del Estado, Puertos del Estado
Presentations from each organisation will be followed by a round table discussion on global and European priorities and goals, how the port environment can be decarbonised and how green initiatives can have a positive impact on port profit. The discussion will also look at building relationships and finding the right balance between port needs and those of the port's neighbours.
This opening session will provide delegates with a concise update to recent policy measures and will tackle the issues raised in response to these policies. Make sure you are part of this discussion by booking your place today.
For more information, to book a place or to enquire about sponsorship opportunities, please contact the Events team on +44 1329 825335 or email congress@greenport.com.