The European Sea Ports Organisation, Port of Valencia and MedCruise will all feature in GreenPort Valencia's welcome session.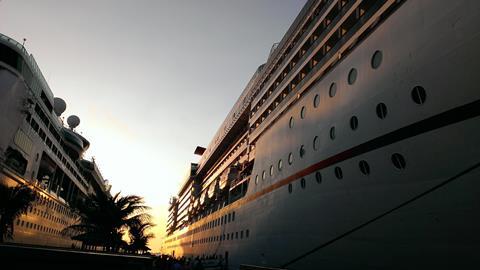 GreenPort Cruise, the leading one-day conference focusing on sustainable cruise operations will open with welcomes from Antonio Revedin (GreenPort Cruise chairman), Chairman of European Cruise and Ferry Network, ESPO and Francesc Sánchez, General Manager, Port Authority of Valencia.
In addition to Antonio Revedin's work with ESPO, he is the Director of Strategic Planning and Development, North Adriatic Sea Port Authority, Port of Venice. This is a position which has given Antonio a wealth of experience in integrating a busy Mediterranean cruise port into a world heritage city.
Following the conference welcome will be a keynote presentation from Valeria Mangiarotti, Director of Environmental Issues, Medcruise. Ms Mangiarotti will present on "Larger cruise vessels and new environmental strategies". She has been involved with Ports since 2002 and specifically the cruise industry since 2004. Since 2008 she has worked with Medcruise who represent more than 100 ports and 30 cruise-related-companies and associations in 20 countries in 3 continents.
The calibre of speakers opening GreenPort Cruise 2018 highlights the importance the industry places on the conference and issues discussed. Join these and other industry leading speakers in Valencia by booking here.
For more information, to book a place or to enquire about sponsorship opportunities, please contact the Events team on +44 1329 825335 or email congress@greenport.com.