Germany-headquartered AIDA Cruises will supply its newly launched cruise ship with low-emission liquefied natural gas (LNG) while she is docked in the Port of Barcelona.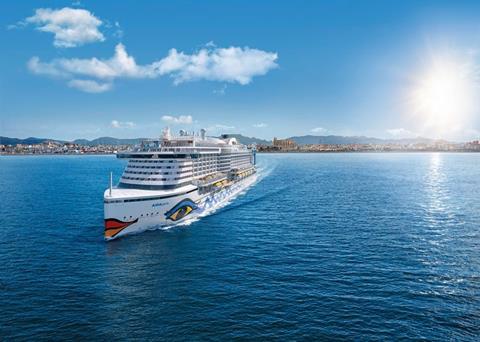 The 300m long AIDAperla will be the second cruise ship worldwide that is able to produce onboard power from LNG while docked due to its dual fuel engine.
The technology is signifigant for LNG developments because docked vessels account for apprioximately 40% of operating time.
AIDA Cruises' AIDAprima was the first cruise ship to be operated by LNG at HAROPA - Port of Le Havre, France in 2016 and from 2021, AIDA Cruises, part of Carnival Corporation, aims to be the world's first cruise company capable of powering its new generation of ships entirely with LNG.
The first new generation ship, AIDAnova, will be commissioned in autumn 2018, while the Carnival Corporation's new EUR30m, 12,500 square metre LNG-enabled cruise terminal at the Port of Barcelona is due to be completed in 2018.
AIDAperla's twin ship AIDAprima has been provided with LNG in all five ports of her Northern Europe cruises since May 2016 and AIDA Cruises is discussing the availability and provision of LNG with other Mediterranean ports.
Carnival Corporation now has agreements in place to build seven fully LNG-powered cruise ships across four of its ten global cruise brands in coming years.
The deployment of LNG-fuelled ships to the Port of Barcelona supports the pioneering Air Quality Improvement Plan proposed by the port in November 2016 to effectively reduce emissions from port activities.
Book your place at the GreenPort Cruise Conference to find out more about the sustainable development of the cruise sector.
For further information contact the Events team on +44 1329 825335 or email congress@greenport.com.
Follow the event on Twitter @GPCongress.