GreenPort Cruise & Congress 2019, hosted by Port of Oslo kicked off yesterday at the Felix Conference Centre, Oslo, Norway.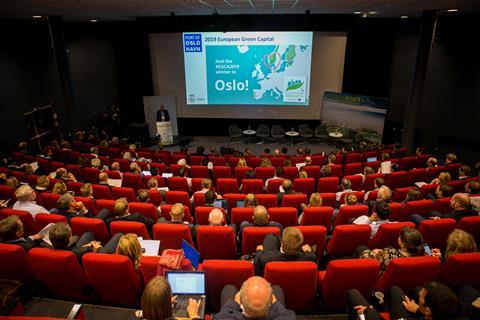 More than 30 speakers participated on day one of GreenPort Cruise & Congress, presenting to an audience of over 200 port professionals.
The conference kicked off with keynote addresses from Sveinung Oftedal, the Norwegian Negotiator for the IMO and Torstein Hagen, Founder and Chairman of Viking Ocean Cruises.
If you missed this year's conference, videos of the opening session are now available to view on the conference website.
Delegates were split into two conference streams throughout the day and were able to choose between cruise and congress presentations. Speakers covered legislative change, cruise developments, zero emissions solutions and fuels, circular economy and technology.
Day one finished with a collaborative atmosphere set by Renee Hovey of Sprott Planning and Environment and Christopher Wooldridge of Cardiff University who were the creators of this years working group 'how to develop a port sustainability strategy'. The results of this working group will be woven into the next day of presentations.
Follow live coverage of the event on twitter @GreenPortBiz