Kalmar will supply 12 diesel-electric straddle carriers to Australian container terminal operator Patrick Terminals to help reduce the environmental impact of emissions at terminals in Brisbane, Sydney and Melbourne.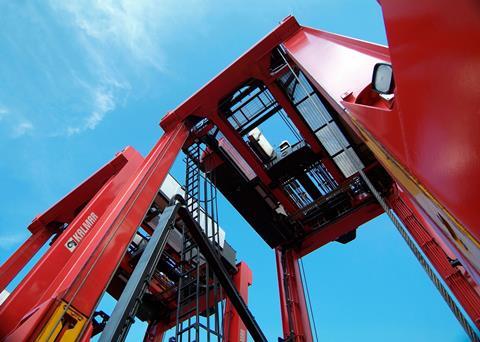 The order comprises eight automated Kalmar AutoStrad (TM) units and four manually operated Kalmar Straddle Carriers. Four of the AutoStrads will operate at Brisbane AutoStrad Terminal and four at Sydney AutoStrad Terminal, while the manual straddle carriers will operate at East Swanson Dock Terminal in Melbourne.
Michael Jovicic, chief executive officer at Patrick Terminals, which also manages Fremantle Container Terminal in Western Australia, said: "We've been relying on Kalmar's innovative, reliable straddle carrier solutions to keep our automated and manual operations running safely and efficiently for many years. When it came to considering our options for renewing our straddle carrier fleet, it was a straightforward decision to continue our long-standing collaboration."
The new machines are part of Patrick Terminals' fleet renewal programme and will join the company's existing fleet of over 120 Kalmar straddle carriers.
Tero Kokko, senior vice president, automation and projects at Kalmar, said: "We have come a long way since the first ever commercial operation of the Kalmar AutoStrad at the company's Brisbane terminal, and we are delighted to continue the story with this new order."
Delivery of the machines is scheduled to be completed during the second quarter of 2020.