APM Terminals Moin has announced port project updates which it says will enable Costa Rica's future economic growth needs through the development of a safe, high-productivity and environmentally-sustainable container terminal.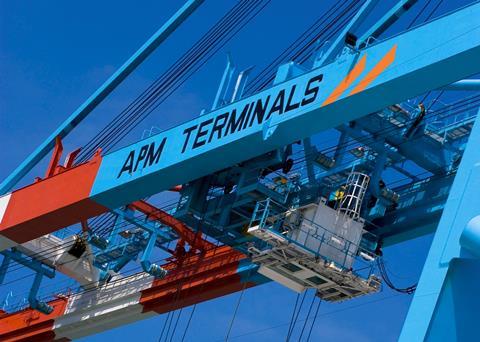 The updates are designed to serve the larger vessels entering the Latin American trades, and in particular, the temperature controlled containers through which fresh fruit such as pineapple and bananas are now being transported to Costa Rica's export markets in North America and Europe.
"The advanced technology of APM Terminals Moin next-generation cranes will improve safety as well as efficiency, with improved environmental performance essential to handling these ships and attracting more business for Costa Rica in the port, and across the country," said Kenneth Waugh, managing director of APM Terminals Costa Rica.
Costa Rica is currently the world's largest exporter of pineapples and the third largest exporter of bananas. They alone account for a combined 13% of all Costa Rican exports.
The country's exports totalled $US11.75 billion in 2014, with the USA its largest export market, the destination of nearly 40% of all Costa Rican exports.
The Port of Limón-Moin is currently ranked thirteenth in Latin America, and fourth in Central America with container volume of 1.09 million teu in 2014. Over the next 15 years, reefer container shipments from Costa Rica are projected to double from an estimated 300,000 to 600,000 teu.
APM Terminals Moin said it will allocate 60 to 70% of the terminal to refrigerated storage capacity to accommodate this expected growth, employing state-of-the-art technology.
It recently concluded a contract for the delivery of six, electric powered STS cranes and 29 electric-powered Rubber Tyre Gantry Cranes (eRTGs) which will make the 1.3 million teu, deep water container terminal one of the most advanced in Latin America upon completion of Phase One in 2018.
Dredging is underway of the access channel and turning‐basin to be deepened to 16m. Other construction projects include the construction of a new 1.5km breakwater with a 40 hectare container yard, 600m of quay and two berths equipped with six post‐Panamax cranes.