A French port is supporting an initiative to research technologies to enhance sustainable operations and improve air quality with a particular focus on shore power implementation.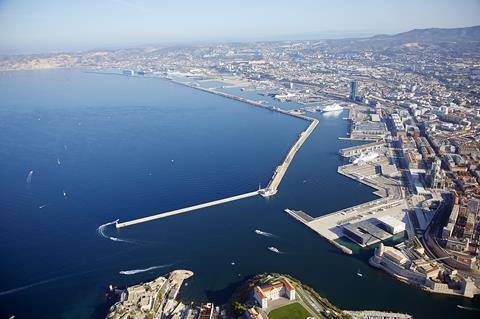 The Costa Group and the Port of Marseille Fos have signed a partnership agreement to entrust an experimental study on land and ship energy system efficiency at the port to the Pôle Mer Mediterranée (PMM) and its partners, with the support of the Agence de l'Environnement et de la Maîtrise de l'Énergie (ADEME).
The agreement includes a study to assess the technical, environmental and financial feasibility for the implementation of a shore power system connecting cruise ships to the power grid in the Port of Marseille Fos. In July 2019, Marseille Fos Port Authority announced it aims to cut emissions by spending €20m over the next six years to extend shoreside power and become the Mediterranean's first 100% electric port by 2025.
Hervé Martel, CEO of Port of Marseille Fos said the partners are "now taking another step in our common ambition to improve air quality in Marseille by mid-2024".
He added: "Through the research to be carried out within the framework of the study, we wish to implement a new dimension of our overall project of connecting passenger ships in the port of Marseille Fos, which will allow for the integration of additional locally produced renewable electricity generation on the port's distribution grid.
"The ambition is to achieve the elimination of air emissions from moored cruise ships using greener and economically sustainable electricity."
Pôle Mer Méditerranée will bring together the best companies chosen for their industrial technical skills and will submit a possible roadmap for the realisation of the project.
The official signing of the partnership took place onboard the Costa Smeralda. This vessel and AIDAnova are the first two LNG cruise ships in the world to call regularly at the Port of Marseille.