To get a taste of this year's GreenPort event, view the keynote presentations and images from all elements of the GreenPort Cruise Conference and GreenPort Congress held in Copenhagen in October 2015.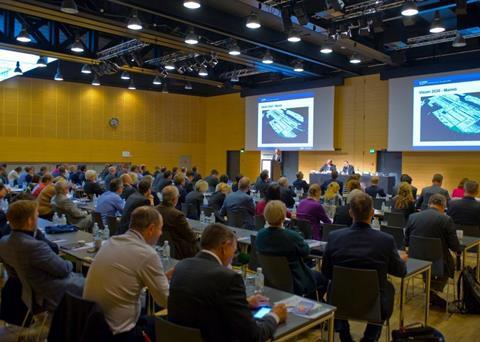 Nearly 220 port and terminal operators gathered in Copenhagen for the 10th Congress but, if you missed it, you can watch the opening and keynote addresses given by CEO of Copenhagen Malmo Port, the Secretary Generals of ESPO and FEPORT and the Head of Ports and Inland Navigation, DG Move.
Whilst viewing these insightful videos will give you a taste of what was to come over the next two days, by not attending you will have missed out on the remaining presentations, working group discussions and the many networking opportunities presented during the coffee and lunch breaks. View the keynote presentations online here.
Furthermore, this year's host, Copenhagen Malmo Port, laid on a fabulous Welcome Reception at Copenhagen City Hall, a most impressive Gala Dinner (at which the networking went on until the early hours) and a comprehensive tour of both Copenhagen and Malmo Ports. Images from all elements of the GreenPort event can be viewed online here.
All presentations given at the event are available to download here now.

The 2016 Host Port will be Venice Port Authority with the GreenPort Cruise Conference being held on 11 October 2016 and the GreenPort Congress on 12-14 October 2016.