Hosted by Copenhagen Malmo Port and supported by the leading organisations; port authorities, terminal operators, shipping lines, logistics companies and suppliers will all be in attendance - book your place now!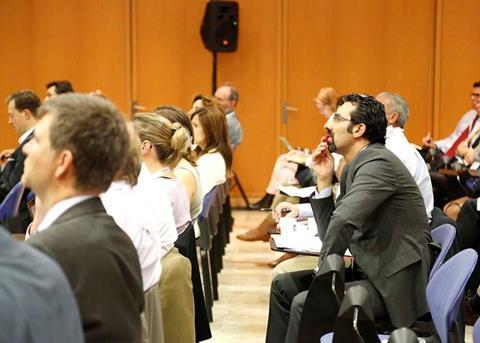 The programme will comprise a mix of discussion sessions with keynote presentations, working groups and plenary presentations. Highlights include:
Discussion session: Global versus regional regulations on shipping related aspects and impacts on ports
Keynote presentation: Dimitrios Theologitis, Head of Unit Ports & Inland Navigation, DG Move
Panellists include: Niels Bjørn Mortensen, Director, Regulatory Affairs, Maersk Maritime Technology; Martin John, Director of Survey and Certification, Danish Maritime Authority
Discussion session: Changing expectations of a 'green' port: the view of the stakeholders
Keynote address: Antonis Michail, ESPO Sustainable Development Committee
Moderator: Bjarne Loef Henriksen, Commercial and Political Adviser, EU Affairs and Relations, Danish Ports
Panellists: Niels Bjørn Mortensen, Director, Regulatory Affairs, Maersk Maritime Technology, Claire Bryant, Global Head of Environment & Sustainability, APM Terminals Management, Chris Johnstone, Prinicipal, rePlan Inc.
Working Groups: Fuel options for SECA Compliance, Port Reception Facilities, Improving efficiency in terminal operations, Port City development, sustainability co-operation projects, New port initiatives, concrete challenges and solutions, Port planning and expansion
Plenary session: Inland logistics, multimodal solutions and traffic management
Multimodal solutions

Connectivity of ports via rail investments

Efficiency and boosting port capacity

Making sustainability walk hand in hand with efficiency and competition
Presentations:
The Clean Trucks Program in the Ports of Los Angeles and Long Beach, Alex H. Cherin, Englander, Knabe & Allen.
Inland ports looking seaward and towards the hinterland for sustainable development, Xavier Seguí, Martí Puig, Rosa Mari Darbra, Polytechnic University of Catalonia, Chris Wooldridge, Cardiff University.
Is the corridor approach of EU Commission really target-aimed? Malte Siegert, Head of Environmental Policy, NABU Hamburg.
Read the full GreenPort Congress programme here.
Book your place now! Save more with preferential rates for delegate packages covering both the GreenPort Congress and GreenPort Cruise Conference.
For more information regarding GreenPort Cruise and/or Greenport Congress 2015, please contact the Events team on +44 1329 825335 or email congress@greenport.com.