The Welcome Reception for this year's GreenPort Congress took place at the Edificio del Reloj on 16 October 2018 following another successful GreenPort Cruise.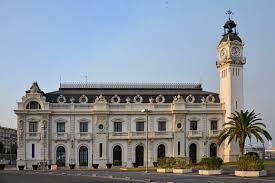 Attendees included port and terminal associations and operators, technology specialists and the worlds top port environmental managers who enjoyed an evening of relaxed networking, local cuisine and entertainment provided by our generous hosts, the Port of Valencia.
The welcome reception took place in the Edificio del Reloj, a building with over 100 years of port history. Francesc Sanchez, General Manager of the Port Authority of Valencia welcomed delegates to the reception and to this year's GreenPort Congress.
GreenPort Congress kicks off on Wednesday 17 October in the Port Authority of Valencia main building, with registration opening at 8am. Highlights will include an opening session packed with speakers from ESPO, Feport, IAPH and Puertos del Estado.
Contact the organisers for further information by emailing congress@greenport.com.