Following the theme of working together, highlights of this year's interactive programme include: working groups tasked to work with other participants to create solutions to issues raised in the opening presentations, and a totally interactive work shop in which participants work on their carbon foot-printing methodologies.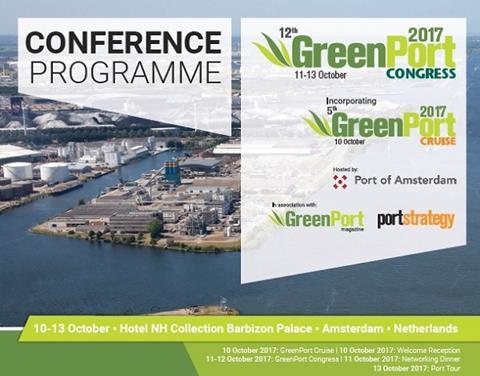 Delegates will also have the opportunity to be involved in the decision-making process in a mock public stakeholder meeting on the expansion and development of a port. In a unique role play scenario, industry experts, will take on the roles of port authorities, terminal operator, NGOs, local community, CSR advisor and other stakeholders. The statements, arguments and propositions will be based on the principles of stakeholder involvement and the ideals of sustainable development of a port. To add a twist, participants will take on opposing roles to their current job function with the aim of giving delegates the opportunity to interact and gain experience of the decision-making process involved in the sustainable development of a port. At the end of this 'public meeting', the Congress participants/local stakeholders will vote on the key issues and the outcomes will be discussed.
Book your place now to save 20% with the early bird rate. Members of ESPO and FEPORTs qualify for special rates!
For further information contact the Events team on +44 1329 825335 or email congress@greenport.com.
Follow the event on Twitter @GPCongress.