The Port of Amsterdam, host of this year's GreenPort Congress and Cruise, is one of the world's most important logistics hubs.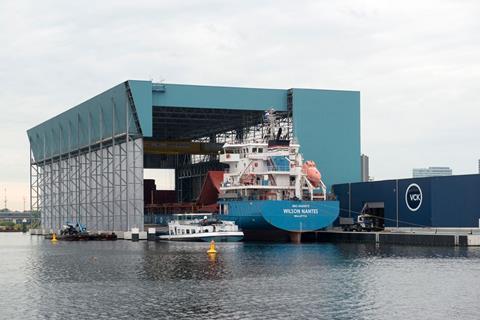 With over 97 million tonnes of cargo transhipments per year, Port of Amsterdam is one of the five largest seaports in Western Europe with a total of 67,000 people employed in the port region, and is committed to being a smart port adding value for customers and the environment by sustainable and innovative management. It seeks to promote business growth while still taking a careful approach to the available space, the quality of water, soil and air.
An example of its sustainable logistics is the fourth covered all-weather cargo terminal in the Suezhaven, recently commissioned by VCK Group. This facility has enabled the covered transhipment capacity in Amsterdam to rise by between 1.5 and 2 million tonnes, making Amsterdam the largest provider of covered transhipment in Europe. This expansion in covered facilities assures quick, efficient and clean transhipment, and an important reduction in the use of packing materials.
For more details visit the Port of Amsterdam website https://www.portofamsterdam.com/en/press-release/fourth-covered-terminal-commissioned
As 'Port of Partnerships', Port of Amsterdam works intensively with partners in the business community, the City of Amsterdam and the Amsterdam Metropolitan Area. The port of Amsterdam featured on the 2017 GreenPort Cruise/Congress programme.
The conference was an opportunity to market ideas to like-minded companies and organisations, with excellent networking opportunities at the Conference Dinner, at the iconic Pompstation, and the Welcome Reception, held at Dudok aan 't IJ in the Port HQ Port.
For further information contact the Events team on +44 1329 825335 or email congress@greenport.com.
Follow the event on Twitter @GPCongress.