The 2016 GreenPort event saw nearly 200 attendees come together in Venice at a two-day technical conference, as well as a series of social events, designed to maximise the networking opportunities. Book your place now and save 20% with the early bird rate.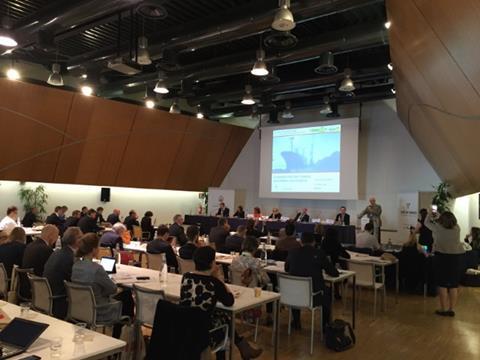 With nearly 100 port authorities, terminal operators and shipping lines from over 30 countries came together in Venice last October. With the vast majority of attendees either influencing or making decisions relating to implementation of environmental measures, the GreenPort Congress once again delivered a high calibre audience.
This year's event which will be hosted by the Port of Amsterdam from 10-13 October 2017, will include the following events:
GreenPort Cruise Conference: 10 October 2017
GreenPort Congress: Welcome Reception: 10 October 2017
GreenPort Congress: 11-12 October 2017
GreenPort Congress: Conference Dinner 11 October 2017
Port Tour: 13 October 2017
With this year's host port, Port of Amsterdam, being known as the 'Port of partnerships', this year's event will follow the theme of 'Creating partnerships for sustainable development' and has the aim of equipping all attendees with the knowledge to become leading sustainable ports and terminals of the world.
With a new interactive programme being designed for 2017, attendees at this year's GreenPort events will benefit from the opportunity to network with other high calibre port professionals from around the world and to discuss topics such as the impact of the energy change, how to make and manage the change and what does the future hold – where will tomorrow's energy come from.
The Call for Paper topics have been released – for details and to submit your abstract, follow this link for further information.
For further information contact the Events team on +44 1329 825335 or email congress@greenport.com.
Follow the event on Twitter @GPCongress.