With the GreenPort Congress having evolved from the EcoPorts annual conference, it is particularly fitting that the EcoPorts anniversary should be recognised and celebrated at the Networking Dinner, kindly hosted by the Port of Amsterdam. Book now for exceptional networking opportunities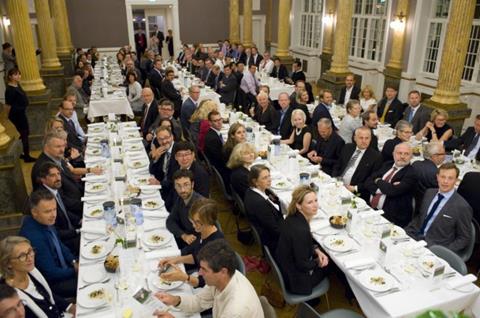 EcoPorts is the main environmental initiative of the European port sector. It was initiated by a number of proactive ports in 1997 and has been fully integrated into the European Sea Ports Organisation (ESPO) since 2011. The founding principle of EcoPorts is to create a level playing field on environment through cooperation and sharing of knowledge between ports. EcoPorts provides two well-established tools to its members:
Self Diagnosis Method (SDM)

SDM checklist: identify environmental risks
SDM Comparison: compare your SDM score with the European average
SDM Review: receive expert's advice and personalised recommendations

Port Environmental Review System (PERS, certificate assessed by Lloyds Register)
This year's Networking Dinner will see some of EcoPorts founding members recognised for their long-standing contributions and input into the creation of the EcoPorts Network.
Places at the Networking dinner are included in the delegate fee for the GreenPort Congress.
Book your place now – members of ESPO and EcoPorts qualify for special rates.
Contact the Events Team for more information on +44 1329 825335 or email congress@greenport.com.
Follow the event on Twitter @GPCongress.