Martin Lidegaard, MP, Former Minister for Foreign Affairs (2015) and Climate & Energy Minister (2014) will give the welcome address next week - book one of the last available places now to join nearly 220 port professionals in Copenhagen!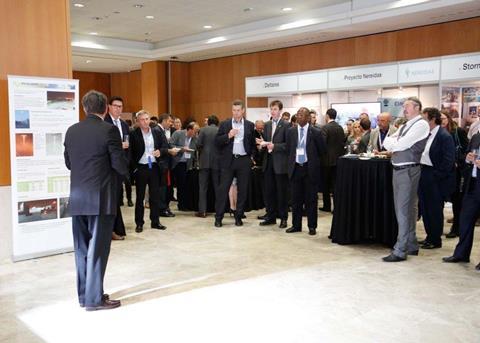 Other Opening Session speakers include:
Johan Röstin, CEO, Copenhagen Malmo Port
Isabelle Ryckbost, Secretary General, ESPO
Lamia Kerdjoudj-Belkaid, Secretary General, FEPORT
Nearly 220 professionals from maritime ports and terminals and other stakeholders will meet next week to discuss and debate the latest practical solutions to environmental and sustainability issues. Delegates are coming from as far afield as Australia, New Zealand, Guatemala, Honduras, Mauritius, Morocco, Singapore, Malaysia Canada, USA, Africa and, of course, from across Europe. The attendance of port authorities, terminal operators, logistics companies and shipping lines, highlights the recognition by the port sector of the need to be informed of the latest policy and practical solutions relating to a wide range of environmental matters.
Attendance at the 2015 GreenPort Congress will give delegates the opportunity to network and knowledge share with peers from across the World.
View the full programme here and book your place now to join them.
Delegate packages covering both the GreenPort Congress and GreenPort Cruise Conference are available.
For more information regarding the GreenPort Cruise Conference and/or Greenport Congress 2015, please contact the Events team on +44 1329 825335 or email congress@greenport.com.