The final line-up for GreenPort Cruise & Congress 2021 is out now! Hosted by the Port of Piraeus, the largest port in Greece, GreenPort Cruise & Congress will take place from 20-22 October!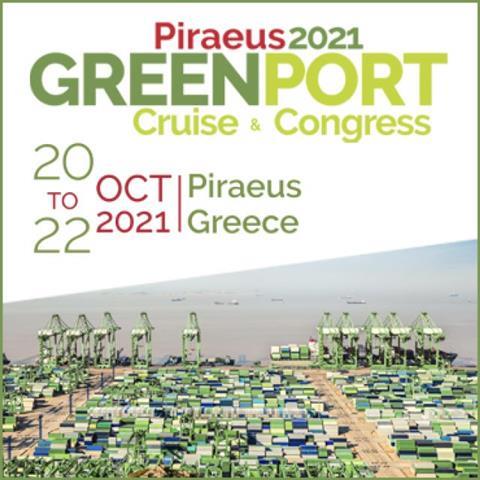 The 2021 conference, titled 'Advancing the Green Deal Through Collaboration' will cover a range of themes including; Greening of Ports and Shipping including alternative fuel project, Sustainable development - local and global initiatives for common advantage, Powering Ports - Energy efficiency improvements and on-shore power supply and The Green Deal – moving forward with green logistics.
This year, the conference will open with a welcome address from the Port of Piraeus, Mayor of Piraeus and the Minister of Shipping for Greece. Hear all about how the port and the region are working together to advance the Green Deal through collaboration. Followed by keynotes from ESPO, Wallenius Wilhelmsen and MSC Cruises discussing policy, the challenges of decarbonisation and the future of LNG.
In 2019 the conference welcomed 213 attendees from 28 counties in Europe, North America, Asia and Oceania. Conference attendees included 98 port authorities, as well as terminal operators, shipping lines, logistics operators and key cruise and commercial operators. Further providing a meeting place for attendees to both learn about and discuss the latest in sustainable development and environmental best practice to enable them to effectively implement the changes needed to reduce their carbon footprint and to be more sensitive to environmental considerations.
Delegates at this year's GreenPort Congress will have the opportunity to take part in the Port Tour, hosted by the Port of Piraeus on day three of GreenPort Congress 2021.
To secure place on this fantastic visit, book your delegate place today!
To book your place, visit our website, contact the events team on +44 1329 825335 or email congress@greenport.com.