The European Sea Ports Organisation is the principal interface between European seaports and the European institutions and its policy makers. They will once again be supporting GreenPort Cruise & Congress.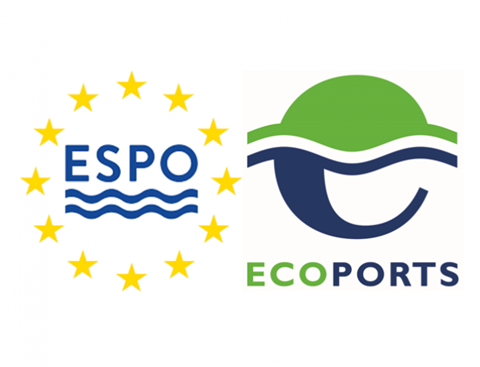 ESPO represents the port authorities, port associations and port administrations of the seaports of 23 Member States of the European Union and Norway at EU political level. ESPO also has observer members in Iceland, Ukraine and Israel.
Based in Brussels, the European Sea Ports Organisation ensures that seaports have a clear voice in the European Union. ESPO represents the common interests and promotes the common views and values of its members to the European institutions and its policy makers.
ESPO's mission is to influence public policy in the European Union in order to achieve a safe, efficient and environmentally sustainable European port sector, operating as a key element of a transport industry where free and undistorted market conditions prevail, as far as practicable.
EcoPorts was initiated by a number of proactive ports in 1997 and has been fully integrated into the European Sea Ports Organisation (ESPO) since 2011. Having celebrated its 20th birthday in 2017, EcoPorts has become the main environmental initiative of the European port sector. The aim of EcoPorts is to increase awareness about environmental challenges, deliver compliance with legislation and to demonstrate a high standard of environmental management.
ESPO & ECOPORTS are long-standing supporters of GreenPort Cruise & Congress and their annual Environmental report is historically launched at GreenPort every year.
GreenPort Cruise & Congress has previously welcomed attendees from 26 counties in Europe, North America, Asia and Oceania. The event helps maritime ports and terminals to reduce their carbon foot prints whilst becoming more sensitive to environmental considerations, which is vital to their future success.
You can book your delegate space now, and if you are a member of ESPO/ECOPORTS you will receive 40% discount on the delegate rate. Please contact your account manager to receive your discount code. Alternatively, the early bird discount is available too, if you use the discount code GPCEARLY for discounts on Combined rates and GPCrEARLY for discounts on Cruise rates you will receive 20% discount on the delegate rate. For more information contact the team on +44 1329 825335 or email: congress@greenport.com.