Valter Selén, Senior Policy Advisor for Sustainable Development, ESPO will be delivering a keynote on Day 2 of GreenPort Congress, 19 October on ESPO's 2022 Environmental Report.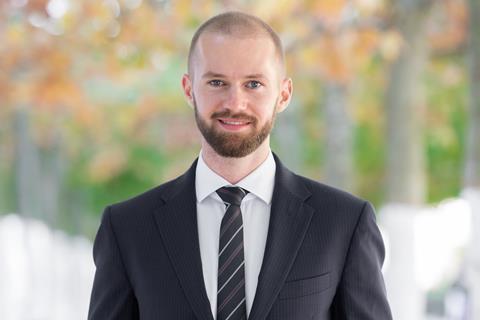 After 25 years of the EcoPorts Network, ESPO will exclusively launch the 7th Annual Environmental Report to GreenPort Congress delegates. The ESPO Environmental Report is part of EcoPorts, which is the environmental flagship initiative of European Ports. The Environmental Report provides ESPO and European policymakers with insights on the environmental issues that European ports are working on, and informs the initiatives taken by ESPO.
Valter joined ESPO as senior policy advisor for sustainable development in June 2020, having previously worked with drafting the first annual EU MRV Report during his time in the European Commission (DG CLIMA). He has dedicates his career to EU climate policy and sustainable development, focusing his attention on the maritime sector.
Take the opportunity to learn from ESPO as well as build important connections at GreenPort Congress & Cruise with delegates attending from Heraklion Port Authority, Port of Newcastle, Fipra International, Port of Montreal, Cruise Gate Hamburg and Danish Ports Association.
For full details of what's on offer at GreenPort– see our full programme of speakers and information on the networking opportunities available to delegates.
Don't miss the opportunity to participate at this popular event – book your delegate place now online or contact the team on +44 1329 825335 or email congress@greenport.com.