Day one of GreenPort Congress & Cruise 2022 will feature a session discussing the rise of green shipping corridors and how ports can play their part.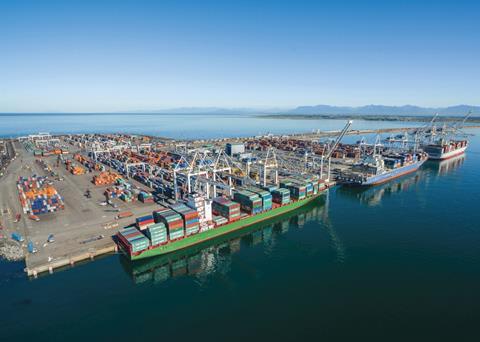 Leading professionals from a range of association, ports and companies will present during the morning of the first day of conference proceedings.
Ahila Karan, Decarbonisation Analyst, Lloyds Register Maritime Decarbonisation Hub will discuss Port energy supply for green shipping corridors, providing an outline the critical role of ports in driving and supporting the case for investment in energy infrastructure. Whilst focusing on a case study of a green shipping triangle in the Atlantic Ocean.
Edvard Molitor, Head of Sustainability, Port of Gothenburg and Daan Schalck, CEO, North Sea Port will provide an educational presentation of Realizing the Clydebank Declaration. The UK announced the launch of the Clydebank Declaration at COP26 in Glasgow in November 2021. Signatory states declared their ambition and intent to support the establishment of green shipping corridors – zero-emission shipping routes between 2 ports.
RightShip are the world's biggest third party maritime due diligence organisation, providing expertise in global safety, sustainability and social responsibility practices. Jon Lane, Environment Manager, RightShip will update delegates on innovative digital solutions for supporting green corridors.
There are just three weeks left to secure your place at this year's conference focusing on the theme of 'Green Solutions for Sustainable Ports by 2030'. The conference features two days of conference presentations and panel discussions for Congress & Cruise topics, a welcome reception, conference dinner and port tour.
Book online or call the conference team on +44 1329 825335. For more information email congress@greenport.com.