The 'International Windship Association' (IWSA) is a growing, member driven association that is encouraging, advising and advocating for the use of wind propulsion technologies in the shipping industry.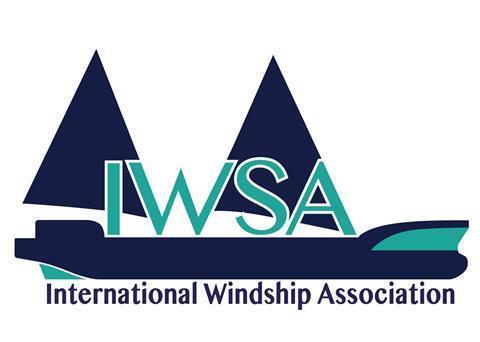 IWSA's objective is to facilitate and promote the technology, applications and general concept of wind propulsion for the global commercial shipping industry and bring together all parties interested in catalysing the development and uptake of these technology solutions. The IWSA will increasingly play a key role in acting on behalf of our members and supporters within this sector in order to shape industry, regulators' and international bodies' perception of the concept of wind propulsion.
Membership of IWSA is available to companies and organisations involved in the marine wind propulsion sector along with associate members and supporters that share our vision coming on board from the wider industry, academia, non-profit sector etc.
With the help of their members, supporters within the industry, academia and other stakeholders, IWSA is sending out a clear message: wind propulsion is a serious and increasingly proven option, financially a win-win situation and we are here to work with an industry ready for change.
This year's programme spans over three days and focuses on the theme of 'Green Solutions for Sustainable Ports by 2030'. The first day features parallel Cruise and Congress streams, followed by a second Congress day, which will address environmental and technical challenges affecting commercial ports and terminals.
Hear and learn from the experts within the industry, including Rolf Andre Sandvik, CEO, Northern Xplorer talking about A zero-emissions luxury cruise line in the making; Mette Kjems Baerentzen, Product Portfolio Manager, Kalmar talking about Operational impact of electric cargo handling equipment and Paul Martin, Director of Maritime, AqualisBraemar LOC talking about emiTr – emission tracking software for ports and harbours.
Other topics being addressed at this year GreenPort Congress and Cruise are:
Fuel & energy provision for shipping & cruising
Powering ships in port - On-shore power supply panel discussion
Ports and AI - How digitalisation can be used for further improvement
Achieving and demonstrating Sustainable Development in the port sector
You can book your delegate space now, and if you are a member of IWSA you will receive 10% discount on the delegate rate. Please contact your account manager to receive your discount code. Alternatively for more information contact the team on +44 1329 825335 or email: congress@greenport.com.