Linden Coppell, Sustainability Director, MSC Cruises confirmed as speaker at GreenPort Congress & Cruise 2022.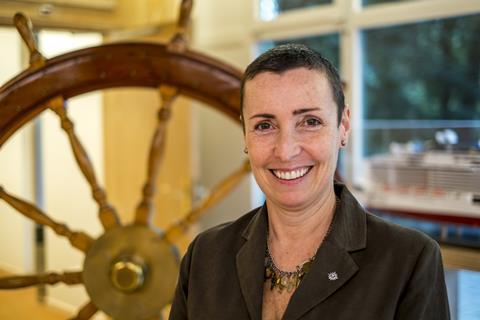 Linden will be presenting on day 1 of GreenPort Congress & Cruise in Session 2 Cruise stream - What's next for the cruise industry – taking a look at the latest in sustainable cruise ships. Linden will be talking about MSC's uptake of new future low-carbon fuels. Within her presentation Linden will demonstrate how a major shipping company is planning to develop hydrogen fuel and other low-carbon solutions to meet the pledge of achieving net carbon neutral cruise operations by 2050.
As Director of Sustainability, Linden aims to ensure that MSC Cruises grows in a sustainable way. In this role, Linden works in collaboration with numerous internal and external partners. She established the Executive Chairman-led Sustainable Advisory Board, responsible for approving actions to meet the sustainability goals of the business and ensuring sustainability is embedded across the entire organisation.
Linden has a solid background in environmental protection and sustainability, with experience both as a consultant and in the corporate environment. As a consultant this included working on many diverse projects in Hong Kong and the South East Asia region, including the implementation of environmental management systems and developing environmental and sustainability reporting regimes for government and non-government clients.
Join GreenPort Congress and Cruise 2022 for a two-day event focused on 'Green Solutions for Sustainable Ports by 2030' and to learn how MSC Cruises embrace new future low-carbon fuels.
This year's conference will cover a range of themes including Fuel and energy provision for shipping and cruising, sustainable cruise projects in aid of being carbon neutral by 2050, environmental cruise ships, Green Corridors and Powering ships in port - On-shore power supply panel discussion.
Delegate places for the combined event include the following:
Choice of conference streams including GreenPort Cruise on day 1

Two-day conference attendance at GreenPort Congress

Full documentation in electronic format

Lunch and refreshments throughout

Place at the Welcome Reception

Place at the Gala Dinner

Place at the Port Tour
To book your place, visit our website or alternatively, please call our team on +44 1329 825335 or email congress@greenport.com.