Daan Schalck, CEO, North Sea Port confirmed as a speaker at GreenPort Congress on the 18th October 2022.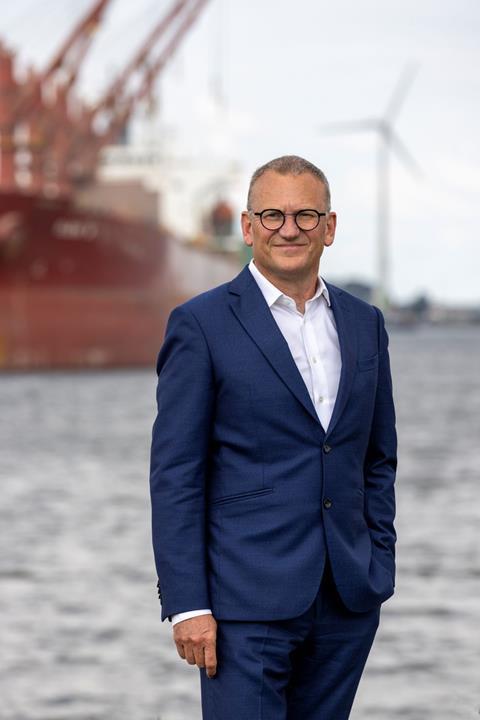 Daan will be speaking on Day 1 of GreenPort Congress & Cruise with Edvard Molitor, Head of Sustainability, Gothenburg Port Authority in Session 2 Congress - Green Corridors - A pathway to net zero on realizing the Clydebank Declaration.
Daan Schalck has an extensive career within the port sector in Belgium. After several years working in the drinking-water sector, Belgian federal parliament and private sector Dan became general director of a company in the port of Antwerp and in 2009 returned to his roots, taking up the function of CEO of the port of Ghent. Following a merger with Zealand Seaports, the name of Port of Ghent was transformed into "North Sea Port". Daan is also chairman of the Mobility Council of Flanders, providing strategic advice to the Flemish Government. He is a visiting professor at the Ghent University and is also vice-chair at the European Sea Ports Organisation (ESPO).
Join GreenPort Congress & Cruise 2022 for a two-day event focused on 'Green Solutions for Sustainable Ports by 2030' and to learn how both North Sea Port and Gothenburg Port Authority are realizing the Clydebank Declaration.
GreenPort Congress & Cruise delegate places can be booked online, with the combined event delegate package including:
Choice of conference streams including GreenPort Cruise on day 1
Two-day conference attendance at GreenPort Congress
Full documentation in electronic format
Lunch and refreshments throughout
Place at the Welcome Reception
Place at the Gala Dinner
Place at the Port Tour
For more information contact the team on +44 1329 825335 or email congress@greenport.com.