GreenPort Cruise & Congress 2021 hosted by the Port of Piraeus met or exceeded the expectations of the majority of delegates and speakers, according to responses received from the online Survey.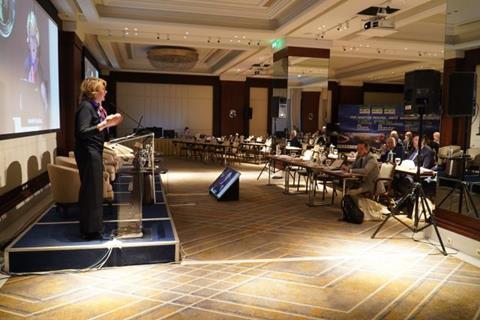 According to feedback the quality of the Congress was high, and many delegates commented that after a year of virtual events it was great to get back into the conference room and interact with people face to face with networking being identified as one of the most beneficial parts of the conference. Sofia Ventura from Port of Aveiro commented "It was a great opportunity to learn what are the new innovations for ports in order to go green, and for establish new relationships in this market that may lead to future collaborations!" Matthew Wittemeier from Inform also commented "GreenPort is a truly unique event in the port space allowing a niche forum for the discussion of topics that drive environmental sustainability forward in the maritime industry. A must attend for anyone who is looking to take sustainability seriously and move beyond the green washing to real action."
Photos of this year's event are available and if you missed out on GreenPort Cruise & Congress this year downloads of all the conference material are available for purchase via the website.
GreenPort Cruise & Congress will be hosted next year by the Port of Zeebrugge from 18-20 October 2022. If you would like more information about the conference download or next year's conference, don't hesitate to contact the Events team on +44 1329 825335 or email congress@greenport.com.