Brent Perry, CEO, Shift Clean Energy confirmed as a speaker at GreenPort Congress on the 19th October 2022.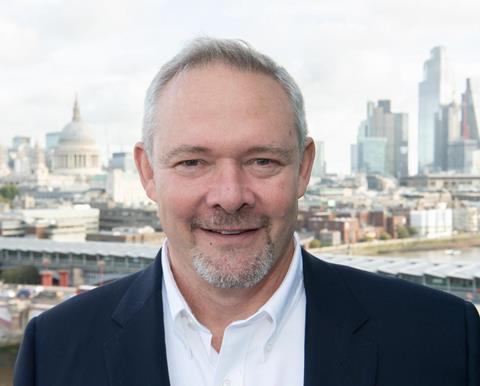 Brent will be speaking on day 2 of GreenPort Congress & Cruise in session 6 Ports/Terminals: Transitioning to Clean Fuels – The key Steps regarding PWRSwäp De-risks Decarbonization Actions for Marine Industry. Shift Clean Energy (Shift) has launched a climate action solution that empowers customers to move to zero emissions with zero cost. Shift's PwrSwäp service is a practical pay-as-you-go service based on swappable battery e-Pods that give customers clean energy with more reliability and less risk. Using specific case studies Brent will review how the slow recharging of the swappable e-Pods at stations saves money whilst also outlining the key specs of the system, including safety and the all-in-one software, OnWatch, that enables proactive maintenance, enhanced battery life and conserve's reliability.
Brent Perry is the CEO of Sterling PlanB and a marine battery industry pioneer. Perry defined an industry when he oversaw development of the world's first battery for marine propulsion. Energy storage systems are now a major – and increasingly important – player on the global marine energy scene. In the years since that first battery, he has become a world expert on lithium energy storage in marine applications. His 30-year history in commercial shipbuilding and deep knowledge of energy systems gives him a unique perspective on the hybrid and electric marine industry.
Join GreenPort Congress & Cruise 2022 for a two-day event focused on 'Green Solutions for Sustainable Ports by 2030' and to learn how Shift Clean Energy de-risk Decarbonization Actions for the Marine Industry. This year's conference will cover a range of themes including Monitoring - How ports can monitor their emissions, Ports and AI - How digitalisation can be used for further improvement, Sustainable Partnerships and Achieving and demonstrating Sustainable Development in the port sector
GreenPort Congress & Cruise delegate places can be booked online, with the combined event delegate package including:
Choice of conference streams including GreenPort Cruise on day 1
Two-day conference attendance at GreenPort Congress
Full documentation in electronic format
Lunch and refreshments throughout
Place at the Welcome Reception
Place at the Gala Dinner
Place at the Port Tour
For more information contact the team on +44 1329 825335 or email congress@greenport.com.