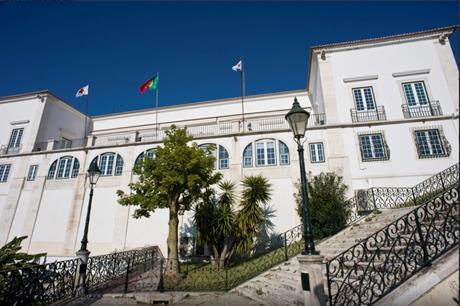 The GreenPort Congress 2023 conference dinner will be held at Palace of Conde d'Óbidos from 19:30.

The 2023 conference dinner is hosted by the Port of Lisbon. This is a fantastic networking event where delegates can relax and catch-up after the first day of conference presentations.
The Conde d'Óbidos Palace, in Lisbon, is a strikingly historic space with a breathtaking view over the Tagus River. In the aristocratic center of Lisbon, leaning on the Tejo, is located the Palace of the Rock of the Conde D'Óbidos, National Headquarters of the Portuguese Red Cross.