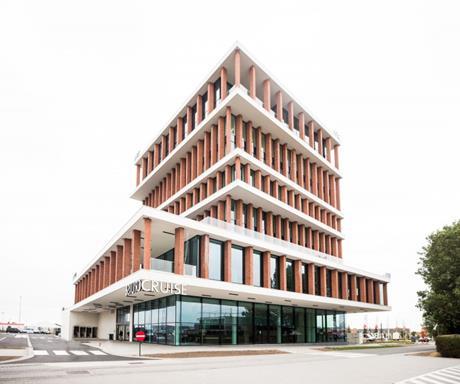 The GreenPort Congress 2022 conference dinner was held at ABC-toren

With more than 170 port, terminal operators and shipping lines from over 30 countries coming together, networking and knowledge sharing are a highlight of all GreenPort events and, with the vast majority of attendees either influencing or making decisions relating to implementation of environmental measures, the Congress always delivers a high calibre audience.
The ABC building on the Rederskaai is a multi-functional eight-storey building in the heart of Zeebrugge. This joint project between Artes Depret NV and Port of Antwerp-Bruges houses both a cruise terminal, a visitor centre, a shop and several multipurpose halls. 
ABC-toren based within the Port of Antwerp-Bruges is a short drive from the Bruges Meeting & Convention Centre (BMCC). Buses were provided to take participants from the BMCC to ABC-toren and back.