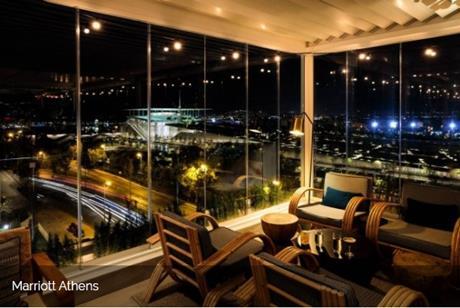 The Welcome Reception is always a networking icebreaker, which provides the perfect opportunity to discuss the presentations from Cruise and consider the topics and working groups taking place during the following two days.
The welcome reception for GreenPort Congress & Cruise 2021 was held at the Marriott Athens, the same venue as the conference.
The Athens Marriott hotel is located on the bustling artery of Syngrou Avenue, within walking distance to the Stavros Niarchos Foundation Cultural Centre and Athenian Riviera.
Information about the welcome reception for 2022 will be released next year.
For more information regarding GreenPort Congress & Cruise Conference 2022, please contact the Events team on +44 1329 825 335 or email congress@greenport.com.