GreenPort Cruise & Congress 2022 will take place from 18-20 October 2022 in Bruges, and will be hosted by Zeebrugge, one of the world's foremost roll-on/roll-off deep-sea container ports.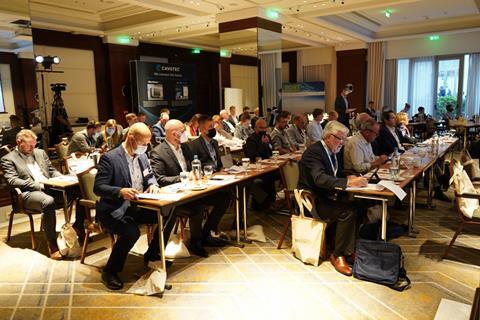 The 17th edition of the conference provides Senior Executives with a meeting place to discuss and share the latest in sustainable development and environmental practice within sea ports, terminals and their associated logistics supply chain.
Running the conference for the first time to a hybrid audience in 2021 Greenport welcomed attendees from 26 counties in Europe, North America, Asia and Oceania. Conference attendees included port authorities, as well as terminal operators, shipping lines, logistics operators and key cruise and commercial operators, from companies and ports including British Ports Association, Hamburg Port Authority, Port of Antwerp and MSC Cruises.
Over two days delegates will hear case-study-based presentations, learn from expert speakers and will have the opportunity to attend a welcome reception, conference dinner and port tour. This year's sessions include:
Day 1:
Combined – Fuel & energy provision for shipping & cruising
Cruise - Sustainable cruise projects in aid of being carbon neutral by 2050
Congress – Ports and AI - How digitalisation can be used for further improvement
Cruise – Ecocruise ships
Congress - Working Group – How to get ready for regulatory changes
Cruise – Legislation & co-operation in the cruise industry
Day 2:
Powering ports - On-shore power supply panel discussion
Fuel and energy for port operations
Sustainable Partnerships
Port:City:Logistics Chain collaboration
Booking is now open and for a limited time you can save 20% on your booking for GreenPort Cruise or the combined conference. Book today and save up to €410!
To book your place, visit our website and enter the code GPCEARLY or GPCrEARLY at the checkout to redeem the discount. Alternatively, please call our team on +44 1329 825335 or email congress@greenport.com.