NOT SURE WHAT TO EXPECT FROM GREENPORT CONGRESS & CRUISE?
GreenPort Congress & Cruise brings together the whole port community with a meeting place to learn, discuss and share knowledge on the latest in sustainable environmental practice.
The conference promotes collaboration and debate on the challenges and opportunities affecting the industry, whilst enabling conference delegates and participants to establish and build on relationships through the networking opportunities on offer.
It is a place for industry professionals to meet and discuss innovation, economic and environmental considerations as well discuss how to balance environmental challenges with economic demand. The conference will develop partnerships that will help build a sustainable future.
It is a must attend event for those involved in environmental aspects of maritime ports and terminals including environmental managers and planners, harbour masters, logistics managers, energy managers as well as sustainability and corporate social responsibility executives from ports, terminal operators, shipping lines, shippers and logistics companies.
Below are a range of testimonials from delegates, speakers and sponsors, as well as helpful attendance information split by sector and location.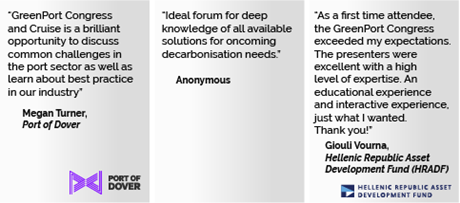 WHERE DO OUR DELEGATES COME FROM?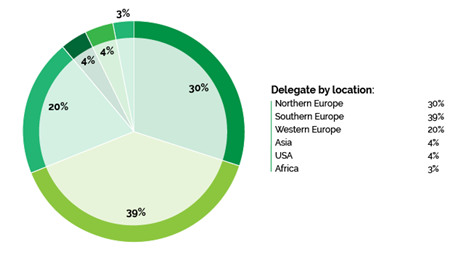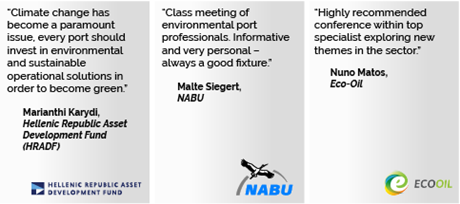 WHO ARE OUR DELEGATES?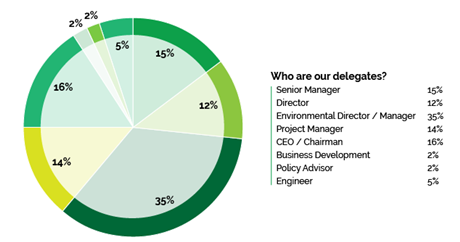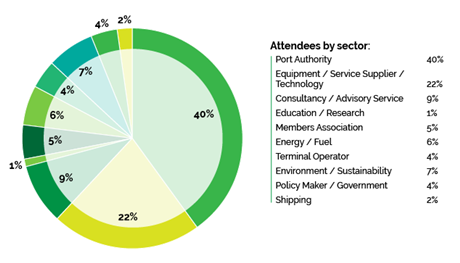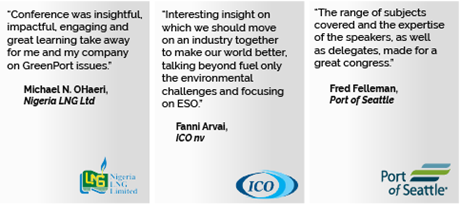 For further information, please contact the Events team on +44 1329 825335 or email congress@greenport.com.