Driving principles of sustainability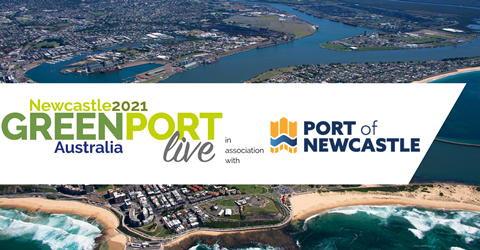 Greenport Congress brings together port authorities, terminal operators, shipping lines and logistics operators from around the world to learn about the latest in sustainable development and environmental practices within the ports environment.
New to the series is GreenPort Live Australia, to be held on 1st September 2021, 12:00 AEST. It is the first GreenPort to be held in Australia and wider South East Asia. The conference features an expert panel discussing diversification, sustainability and environmental practices together with learning from a local context. This first edition of GreenPort Australia will be virtual followed by an in-person conference in Newcastle during 2022.

Join us and learn from our live panel of industry experts!
GreenPort Live Australia is produced in association with Port of Newcastle, the first port in Australia or New Zealand to become a member of the international EcoPorts network. The Port of Newcastle has been working across the Pacific region as an advocate of the benefits of the EcoPorts initiative and encouraging other ports follow in their footsteps.

The overarching principle of EcoPorts is to raise awareness on environmental protection through cooperation and sharing of knowledge between ports and improve environmental management.